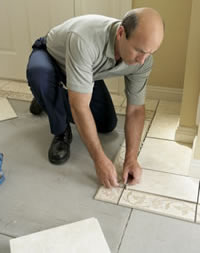 At Calvins Carpet One we pride ourselves on superior service and professional installation. With over 30 years of experience in the building industry, we know how to bring high quality and affordable prices to every aspect of a project. Our flexibility and reliability in meeting the tightest schedules has increased our national and local homebuilder clientele throughout NE FL and S Georgia. We offer competitive builder programs for all of our products and can bid on any job to your specifications. We provide highly trained and certified installers that focus solely on pre-construction homes.
Our turnkey services allow us to meet even the tightest construction schedules and increase builder profitability. In addition, we provide outstanding financing plans for designers, builders, realtors, and contractors.
Calvins Carpet One is there from beginning to end based on your timetables and make sure that any follow-up service is expedited quickly.