Calvins Carpet One Floor and Home
We carry Stainmaster and Karastan and have a huge selection of instock carpet. We also offer carpet cleaning. Calvins Carpet One Floor and Home has carpets by Beaulieu, Mohawk, Shaw, and more of the name brands you trust.
General Information
Calvins Carpet One has hundreds of styles and colors of carpet from the brands you trust, such as Stainmaster. We also have eco friendly carpet. We have the best selection of carpet at the best prices in Jacksonville and Orange Park.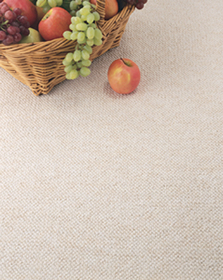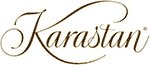 Carpet is perhaps the most widely used form of flooring. Its vast array of choices offers a level of versatility that is unmatched by other flooring options. Carpet makes your home more comfortable because it is so soft on your feet, provides insulation, and absorption of sound. From sophisticated patterns to colorful solids our carpet styles come in a full rainbow of shades, tones and hues. At Calvins Carpet One we offer the finest carpet brands and have the widest selections of designer colors, patterns and textures that will make your job of finding the perfect carpet easier, more enjoyable, and most importantly affordable. We always have over $1million of carpet in stock, which means a promise of fast service and quick installation. This includes a wide variety of styles and colors as well as European imports.

The selection of carpet color is a very personal choice. You will want to select a color that unites your décor and creates the atmosphere you desire. Lighter colors make the room seem larger; darker colors provide coziness. There are also practical considerations in color selection. New stain and soil resistant technology makes today's lighter color carpet much easier to clean, allowing more decorating options. Medium and darker colors, tweeds, and textures will help disguise common soil in your home's high traffic areas. Make sure to view our exclusive Select-A-Floor system that offers over 13,200 different colors to choose from.

The fiber of a carpet has a major impact on its overall performance.
Each type has its own considerations:
Nylon
The most popular carpet fiber used today. It offers excellent value, performance, and ease of maintenance.
It comes in brilliant colors and hides traffic well.

Polyester
Similar to nylon, polyester offers great color and feels great under foot. The ease of cleaning is one of its strong points.

Olefin/Polypropylene
Highly stain, static, mold, and mildew resistant. Commonly found in Berber and level-loop carpets.

Wool
The most luxurious fiber type around with an elegant look, soft wool feel, and great performance with a relatively expensive price point. In our Florida climate, wool is more popular in area rugs than wall-to-wall carpet.
The construction of a carpet refers to the manner in which the carpet fibers are joined together.
Woven carpet
Interweaving fibers on a loom, creating a tightly joined floor covering.
Tufted carpet
Created when needles force tufts of fibers into a prewoven fabric backing.
Non-woven carpet
Joining fibers to a backing with an adhesive.
Most carpet (95%) is tufted; non-woven carpets are generally reserved for indoor/outdoor use.

CARPET TYPES
We recommend that you choose a carpet type that best matches your lifestyle and provides you maximum performance.
Here is a brief description of common carpet types:


Textured Saxony (Most Popular)
Great for casual rooms also due to its design possibilities and it shows fewer footprints. This highly popular carpet type performs well in moderate to medium traffic areas.


Saxony
Great for formal rooms because of its versatility in design and smooth cut-pile construction.



Frieze
Perfect for active rooms and high-traffic areas due to its durability.



Velvet
Makes your room more elegant through a fine-tip sheared signature surface.




Cut & Un-Cut
Works in a variety of room settings to provide warmth through a great textured feel and patterned design.



Multi Level Loop
Also works in a variety of room setting to provide a highly casual yet durable performance.



Level Loop
Works for highly active rooms and basements because of its durability.



Berbers
Provides a great look for active rooms with a high loop construction that more resembles wool with large bulky durable yarns.
Note: Berbers are really big bulky yarns that are either produced in a level loop or a multi-level loop carpet construction. This type of construction makes berbers extremely durable and recommended for high traffic areas in the home.
CARPET PADDING
Choosing the right padding is just like upgrading the quality of the carpet itself. It provides a number of important functions. A primary role for carpet padding is to absorb impact that the carpet would otherwise be subjected. This minimizes the pull on the carpet backing, preventing the latex in the backing from breaking down as quickly. Carpet pad also supports the backing, preventing it from being smashed against the floor when you walk on it, thereby extending its life. Padding serves other important functions including:
It makes the carpet feel more comfortable underfoot.
It makes your vacuum cleaner more efficient by helping the vacuum lift the carpet and provides better air circulation.

It will insulate your floor.
It will reduce noise, so rooms are quieter.
Density is the most important factors in choosing the right padding. With modern technology, density matters more than the thickness of the padding. As such, most padding is measured by poundage. There are generally three types of carpet padding rubber, foam, and fiber. Each type has a few varieties within its category. They include:
Rubber
Waffle Rubber- This type of pad is made by molding natural or synthetic rubber to a rippled or waffled surface. It has been around as long as carpet and due to all of the new technology in padding we choose not to have it in stock. The waffle part of the padding gives it a thickness that is mostly air, and as a result, any of this type of padding rated less than 90 ounces is still too soft for today's carpets. In addition, the rubber that is used to make this type of pad is held together with a clay content that tends to break down over the years.
Flat Sponge Rubber- This type of padding is a firm, dense cushion, which has a flat surface and is normally used in large-scale commercial applications and with loop type (or berber) carpet.
Foam
Prime Urethane (softest walking pad)- This type of padding is made up of a solid piece of foam similar to what is used in upholstered furniture, mattresses, and automobile seats. Two liquid ingredients are combined to form a large mass of foam, which is then sliced into sheets for use as carpet cushion. Many thickness and densities are available to fit the level of plushness you desire.
Bonded polyurethane foam (also called rebond)- You cannot mistake this type of padding when you see it, because it is formed by combining chopped and shredded pieces of foam, in different sizes and usually different colors, into one solid piece. It frequently has a surface net for ease of installation and improved performance. It is one of the more common types of padding used in the flooring industry and comes in various densities and thicknesses. The higher the densities and poundage of a pad the firmer the walk. Therefore, the level of plushness decreases the higher the poundage.
Froth polyurethane foam- This type of padding is made with carpet backing machinery. Liquid ingredients are applied, either directly to the backs of some carpet styles, or to a non-woven material (for making separate cushion). They react and form thin, dense foam, which is particularly useful in commercial applications with wide expanses of carpet.
Fiber
Natural fiber- This type of padding includes felt, animal hair, and jute (the material used to make some kinds of rope and heavy burlap bags). This is one of the oldest types of carpet cushion, dating back to the earliest days of machine-made carpet. This type of padding is rarely used anymore. They are most commonly used under area rugs or commercial carpets.
Synthetic fiber- Like natural fiber padding, synthetic fiber is used most commonly under area rugs and commercial carpets. It includes nylon, polyester, polypropylene, and acrylics, which are needle-punched into relatively dense cushions which have a firm feel and, as with other types of cushion, can be made in virtually any weight, to stand up under light, medium, or heavy traffic, which is how they are usually classified.
At Calvins Carpet One our highly experienced sales staff will be able to assist you in finding the very best padding you will need for the carpet you choose. We are the only retailers in the business that carry the 9/16" Glacier memory foam pad and the "Super Plush" 9/16" Ultra prime urethane pad. Both pads have a "Life of the House" warranty including the labor for replacement should they fail. They are more expensive than the standard pad, but we carry them because they are the best for your carpet. Carpet padding is what gives you the plushness you expect and extends the life of your carpet. People tend to credit the carpet feel for why it is so plush and comfy when that has little to do with it. It is actually all in the pad selection.
---
Lifestyle
It can become overwhelming when choosing the right carpet that fits your home. So prior to your purchase there are a few things to consider. Think about the way you live and the overall feel you want your home to have. Imagine the room you want to carpet and how your family uses that room. All of these factors plus the overwhelming selections to choose from can be difficult to find exactly what you are looking for. That's why we have made it easy and convenient for you to find what best suits your needs by putting our selections into lifestyle categories.
Classics- When you want to establish an atmosphere that's beautiful, functional and comfortable, Classic carpets are always appropriate. These popular standards with their proven quality and design establish a timeless and reassuring mood in your surroundings.
Formal- Formal carpets unite your room with a refined and gracious tone. All the elements in your room add up to create a mood of plush elegance and sophisticated finesse. These carpets make your room feel finished, so that your prepared to entertain or relax knowing its all come together.
Casual- Casual carpets fit comfortably into your world with an emphasis on the easiness and quality of color, pattern, and texture. Never trendy, stuffy, or too serious, Casual carpets are relaxed, practical and easy-going so you can enjoy the activities of everyday life.
Berber- As durable as the earth that inspires it, the Berber collection is for those who find inspiration in nature. Accessible, enduring and easy to live with, it holds it own in any environment. The perfect way to bring it all together, Berber carpets are solid in function, with a poetic nod to the beauty of nature.
Trendsetters- Trendsetters carpets feature a progressive look inspired by the best of the past with an eye on the future. Suggesting the spirit of adventure, these carpets combine geometry with the most interesting and inspiring patterns, textures, and colors to take design to the next step.
Home & Office- These carpets blend functionally, durability, and creativity to help you create an atmosphere that encourages quiet concentration and bright inspiration. This innovative combination of color and texture is designed to enhance your home while you take care of business.
---
Brands
Relax, it's…Lees

- "A carpet like no other with a warranty to match." - The LEES carpet brand has been known for its durability and high quality for over 160 years. Relax, it's Lees carpets offer your customers exceptional value, style, performance and most importantly, an unprecedented 25-year stain protection warranty. Relax, it's Lees carpet is the only flooring that has Ultra25 Stain Protection, designed to penetrate the carpet completely, so it protects carpeting from stains like wine, coffee, grease and pet stains. Additionally, Lees with Ultra25 holds up to repeated cleanings up to 4 times longer than ordinary carpet. Relax, it's Lees carpet also features the unique Extraloc High-Performance Woven Backing System, which makes the carpeting more durable and prevents fraying and pulls - even in high traffic areas. Relax, it's Lees carpet is ideal for consumers with busy lifestyles and active families - no other carpeting compares to Relax, it's Lees' Ultra25 Stain Protection warranty and Extraloc Backing System.  Available in countless styles and colors, Lees is found exclusively at Calvins Carpet One.
---
Good Housekeeping

- Good Housekeeping is one of our exclusive brands, which means that you can only find Good Housekeeping flooring at Carpet One stores. Because it is such a widely recognized and longstanding name, consumers trust Good Housekeeping products. The Good Housekeeping Seal clearly indicates that Good Housekeeping flooring has been tested for its quality, durability and performance. You can feel confident about choosing Good Housekeeping flooring over other brands because they know that it is backed by Good Housekeeping's 2-year replacement warranty. Plus, all Good Housekeeping flooring is protected by our Platinum or Gold Series product warranties.
Bigelow

- As America's oldest and most respected carpet manufacturer, Bigelow has been beautifying American homes since 1825. And now that Bigelow has joined forces with Carpet One, you can grace your home with a quality Bigelow carpet for less than you ever thought possible. When you purchase from our Bigelow Carpet Collection, you'll always receive the best value for your money. Besides the most fashionable styles and sought-after colors, every Bigelow carpet comes with outstanding guarantees for long wear and performance. No matter which Bigelow carpet you select, you are guaranteed the best quality and the best installation, at the best price.
Masland

- Since 1866, Masland has been providing quality service to its customers throughout the carpet industry. They specialize in carpets and have over 50 types and styles for you to choose from. Whether you want a striped carpet, modern style carpet or even a type of carpet suited for your individual needs, Masland will do its best to provide you with superior carpet. Furthermore, another interesting fact about Masland is that they have been certified as one of the Environmentally Preferable Products (EPP). They produce their carpet cushions from different carpet wastes that usually end up in the garbage. They take those pieces of carpet and recycle and re-use them to produce highly effective carpet cushions.  Masland products exemplify originality, innovative construction and lasting beauty.
---
Warranties
NO QUESTIONS ASKED REPLACEMENT WARRANTY
Product Promise

Customer can change carpet after installation if unhappy with color or style of their carpet.  They may choose any other Carpet One® Floor & Home carpet.*
(Not for installation related issues)
(Replacement does not have to be from same mill.)

Length of Warranty from Date of Installation

Bronze                        15 days
Silver                          30 days
Gold                            60 days
Platinum                      90 days
Titanium                    120 days

Restrictions that apply

1.  Replacement carpet must be a different
style or color carpet (no other flooring).

2.  This is a one-time replacement.

3.  Customer cannot keep original carpet.

How to Order Replacement

1.  Contact appropriate mill within term of warranty.
Advise claims person that you are  
entering a claim using the Carpet One
Replacement Warranty.
2.  Complete the No Questions Asked 
Replacement Claim Form and fax to mill. (A copy
of this claim form is included in the downloads
of the Warranty Quick Reference Guide.)           
3.  Place order for new carpet with order 
department of appropriate mill.

Credit will be issued for the original invoice and a new invoice generated for the replacement carpet.

Payment for Replacement Product

The manufacturer is responsible for the replacement materials (not for labor) for all SelectAFloor styles.   

Installation Costs

The customer is responsible for all reinstallation costs: removal, disposal of old carpet, furniture moving, installation of replacement carpet.
*Note: The customer must change either the style or color of the carpet installed (or both) when exercising the No Questions Asked Replacement Warranty.  The customer may upgrade their carpet when replacing by paying the difference between the current carpet and the replacement carpet.  No reimbursement is made if the customer chooses a lower priced carpet as their replacement.
Relax, it's Lees® Ultra 25 Stain Warranty
(SelectAFloor Titanium Series)
Product Promise

This is a Stain Protection Plan that covers stains that other stain warranties do not cover.  If another warranty applies, it must be used

Length of Warranty from Original
Purchase Date

25 Years

Requirements and Notations

Registration of warranty with 3M by Carpet One® Floor & Home retailer (on-line registration).
Disposal of original carpet is required upon replacement.
Wicking is limited to telephone assistance and a maximum of 2 cleaning visits by 3M.
Discoloration due to general soiling is not covered.
Professional cleaning must be performed every 18-24 months and receipts must be provided.
Properly maintained with professional cleanings as noted above and prompt attention to spots and spills.

How to Obtain Warranty Assistance

The consumer contacts the 3M Service Center
at 1-800-352-6789.

Replacement Guidelines

First 5 Years:  3M will replace the affected area (the stained and adjacent areas to the nearest wall, doorway or entrance.) Does not include labor.
After 6th Year:  Customer must pay fee equal to half the retail purchase price of original carpet.  Replacement does not include labor.

Labor Charges

The customer is responsible for all reinstallation costs:  removal, disposal of old carpet, furniture moving, installation of replacement carpet, etc.
*This is not a cleaning contract and specifically excludes discoloration due to general soiling.
Neither 3M nor Carpet One® Floor & Home are responsible for damage caused by wear, stains due to improper maintenance, abuse, vandalism or alteration.  Neither 3M nor Carpet One® Floor & Home are responsible for crushing, matting, color fading, resoiling or damage caused by smoke, fire, floor, wind, lightning, or any disaster, or for carpet that has been burned, torn, or cut.
Some of the exclusive brands we carry such as Good Housekeeping already have their own warranty guide that is specific to them. Please make sure to check with your sales representative for further information.
>> View Carpet One Exclusive Warranties
---
Installation
Calvins Carpet One we guarantee not only a quality product, but installation as well. That's why we offer the industry's leading and most comprehensible installation program, which will prove to be the most valuable to you, over the life of the floor. Our Installation Excellence program keeps our installers up to date with the state of the art installation techniques, including thorough training and testing. We understand how crucial a quality installation is to our customers and we maintain our high level of customer satisfaction through this program. Therefore, the labor supplied by Calvins Carpet One offers an installation warranty for the life of the carpet.
We want to make sure your experience is easy and enjoyable from start to finish. There are few factors to consider and guidelines to follow that may help you through the installation process.
Color and pattern matching- If you have a preference for the direction of the pattern on the carpet, please discuss it with your sales professional at the time of the sale.
Stairs- In some instances we may not be able to match the pattern of the carpet on the stairs with the area next to it, or may require extra carpet to do so. Please ask your sales professional to discuss alternative options with you.
Seams- Seams are inevitable. Our installers will do the best they can, but you may be able to see some seams, depending on the placement of the seam and the type of carpet.
Leftover carpet- Carpet is manufactured in standard widths and must all be installed in the same direction, which can lead to leftover pieces. If desired, we will leave small remnants for your use.
Make sure to verify your installation date.
Remove all "breakables" from the room.
Determine who will remove furniture, appliances and the sub-floor, if needed.
Arrange for the disconnection of gas appliances and icemakers.
Determine if any change to the height of the floor require adjustments to doors in order for them to close properly.
Ensure the removal of items in storage areas and closets where the floor is to be resurfaced.
Make certain drapes, wall hangings and pictures are removed from walls.

Verify that your in-home temperature is appropriate for installation. We recommend above 65 degrees.
---
Care and Cleaning
A regular maintenance program extends the life of the original appearance of your carpet. These guidelines are as follows:
One of the best things you can do to maintain the life of your carpet is to vacuum it frequently. Vacuum low traffic areas at least once weekly. High traffic areas, especially areas where children and pets spend a lot of time, should be vacuumed at least three times weekly. Always pull your power brush vacuum back "against the grain" to brush the yard upward. This is easy to see, as the carpet will become darker upon each backstroke.
Have your carpets professionally cleaned by us at least once a year. This will help refresh the texture and rejuvenate the fibers in your carpet. In addition, this is required to keep your warranties in force.
For best results, give immediate attention to spots and spills. The longer the delay, the greater the possibility that the stain will become permanent.
Blot liquids with a dry, white absorbent cloth or white paper towels. Do not scrub the area. This may cause damage to the carpet fibers. Continue to blot until the area is completely dry.
Some of the more stubborn spots and spills may require more attention. A warm water and mild detergent mixture includes 1 quart of water with 1 teaspoon of detergent. Excessive amounts of this solution can cause your carpet to attract soil, so make sure not to have too much detergent in your mixture.
Apply all cleaning agents to the white cloth rather than directly to the stained area to avoid saturating the carpet when spot cleaning.
Deep stains may require repeat cleaning because they may resurface after the initial cleaning.
Make sure to work from the outside to the center of the stains to prevent spreading.
When the area is dry, vacuum or brush the pile to restore the texture.
Note: If your carpet is a Lees carpet with the Ultra 25 stain protection warranty, it is important to contact 3M at 1800-352-6789 before you attempt any of the listed stain removal methods.
Make sure to visit the carpet-cleaning page and schedule an appointment today!
---